Machine Translation Software
Using Machine translation software is a powerful way to internationalize content and communications for doing business successfully around the world. In this article, QUANTO Solutions reveals what's behind this language translation technology, the latest trends and SAP opportunities, as well as what this means for your business, including localization.
Let's get started!
What is Machine Translation?
To begin with, you may ask yourself what machine translation software actually is. It automates the process of translation by using software to translate text or speech between two language pairs without human editing. Thus, it is slightly different from computer-assisted translation (CAT tool), which still involves human interpretation.
But machine translation isn't just a dictionary that translates texts word by word. It recognizes phrases, idioms, and other linguistic expressions.
Advantages of Machine Translation
The benefits of machine translation software are clear and straightforward: automation saves time, streamlines processes, and saves money compared to manual translation once the IT is implemented and up and running.
It is reliable, provides consistent quality, and removes possible human error in the translation process. In particular, standardized and consistent texts is where machine translation shines.
Technical Downsides of Machine Translation
While removing possible mistakes that people can make in the process of translation, this can also be a disadvantage in machine translation systems. A human can interpret texts and understand a figurative meaning, which a computer program cannot.
Besides, in particular neural deep learning translation methods require a large computing power.
Types of Machine Translation Systems
Generally speaking, there are two main approaches to machine translation: rule-based and statistical. Other approaches are example-based, hybrid, and neural (deep learning, close to natural language). All of these contribute to more accurate translations compared to word-by-word translation.
Rule-based translation combines transfer-based, interlingual machine and dictionary-based machine translation paradigms. On the other hand, statistical machine translation works by detecting patterns in a large number of documents that have already been translated by humans.
Which type of translation is best for your business depends on a variety of factors, including the following.
Budget: statistical MT is budget-friendly but less extensive
Required languages: common and "easy" languages are largely covered by statistical MT
Amount of data: neural MT requires larger amounts of data to unfold its power
Industry: neural MT is more costly but good for complex environments with sophisticated processes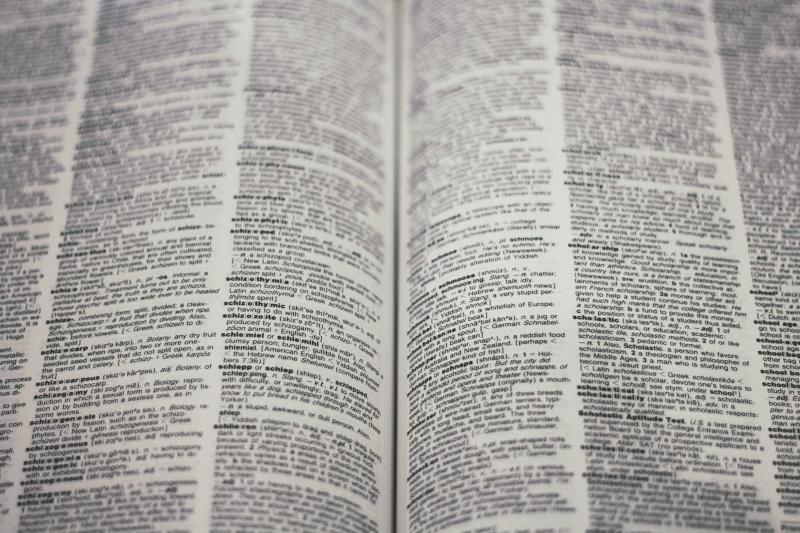 So, which machine translation software is best for your company depends on your niche, budget, and requirements. Let's take a look at the most common MT engines.
Examples of Machine Translation Software
You are probably familiar with Google Translate. It uses statistical and neural machine translation technology to translate texts into more than one hundred languages. Another popular machine translation engine (MT engine) is Microsoft Translator, also a neural translation service for more than 70 languages.
You may also be familiar with DeepL, which focuses on seven languages but incorporates AI. This means DeepL is able to "learn" new phrases, meanings, exceptions, and even slang expressions.
Finally, Yandex.Translate (best for short text and web pages), Apertium (open-source MT platform) and Amazon Translate (neural machine translation service) are noteworthy.
In China, Baidu is the most popular search engine and Google equivalent, which is not available in the Middle Kingdom. Therefore, Baidu Translate can be considered the Google Translate of China. It has an extensive database, which is the main factor for high-quality translations. You can choose to translate between Chinese and a large number of other languages. Besides, Baidu Translate offers a context setting, for example, finance to aid its AI system in proposing context-appropriate and industry-specific terms and terminologies.
Likewise, WeChat is noteworthy in the Chinese market. This super-app for everything has more than 1.2 billion monthly active users who chat, buy, pay, and more with WeChat. Its in-app translation service has a high quality due to the large amount of data and because it translates only from Chinese to English.
Using Baidu Translate and WeChat can be a good starting point to localize business information for the Chinese market. But this also brings us to the next point of limitations.
Limitations of Machine Translation
The overall quality of the above-mentioned machine translation tools is very good. However, artificial intelligence is not yet widely incorporated in automated translations, which to date still focuses more on translation memories.
This creates some limitations. For example, the focus is still on standardized texts and formal language and runs into issues with spoken natural language and slang expressions (basically any non-standard text/speech), named entities, and when a word has more than one meaning. Besides, standard machine translation services aren't yet able to apply localization through transliteration and transcription.
Translation software experts like QUANTO Solutions close the gap around this issue with the QUANTO Transliteration Center (QTC).
Machine Translation Software: Localization
Transliteration (romanization) means converting words or phrases (e.g. tax/bank data of international business partners) from one script (e.g. Chinese) to another (e.g. Latin), and vice versa.
Named entities like names of persons, businesses, places, etc. require transliteration to ensure legally correct (sanction lists, contracts, etc.) and respectful business relationships.
Standard MT software does not include localization in its translation process as it is a highly specialized field which requires expert knowledge and experience.
Machine translation software is a great supplement for companies that do business internationally and require translations regularly, quickly, and of high quality. By integrating transliteration and transcription into the MT software, the localization process is complete.
Plus, unlike many translation websites without integration options, the QTC localization services can be integrated into your SAP master data or equivalent IT management system.
SAP Translation Hub
SAP Translation Hub allows users to translate texts based on extensive SAP-approved terminology plus machine translation. Integrating this translation Hub into your SAP system allows companies to access international markets more easily and professionally.
QUANTO Solutions is currently in the process of integrating the SAP Translation Hub into QTC.
The Takeaway
Machine translation software is very useful for companies working with suppliers, partners, and clients around the world. It allows for easy translation of content and communications to ensure successful business processes.
Adding transliteration and transcription to your translation management by using the QUANTO Transliteration Center ensures high-quality translations and prevents you from improper communication which can even have legal impacts. Besides, the QTC also includes sanction list checks to save your business from high fines when doing business internationally.
Are you ready to take your business to the next level internationally? Speak to the SAP security & cloud transformation experts at QUANTO Solutions to discuss integrating machine translation into your SAP environment or other IT management system you are using. Get your FREE consultation today!