QUANTO Solutions was founded in 2015. It combines its founders' and consultants' many years of SAP experience with the large network of the QUANTO and Aequiats Group. Our focus, supported by eight locations across Germany, plus one in Austria and one in Switzerland, is on customers in German-speaking countries.
Since starting with 9 employees at the end of 2015 and growing to over 40 employees and sales of over EUR 6.5 million at the end of 2019, we recorded strong growth in all of our focus areas. Constant further development of our employees is of particularly importance to us.
Our solutions, QUANTO-GO, QUANTO-SEC and QUANTO-CONNECT are continuously adapted and further developed by a team of developers to meet the needs of our customers. In the past few years, our proprietary solutions have made a significant contribution to the successful implementation of our projects and our growth. Thanks to our QUANTO-GO/DS module, we now also offer a solution for integrating SAP systems into data lakes, paving the way to intelligent companies. We have taken the decision to move forward on this path, and making the use of artificial intelligence for SAP systems and system operation possible. In 2019, we rolled out our QUANTO-GO functionality for use with SAP S/4HANA(TM). In addition, we also updated our SAP security solution QUANTO-SEC to offer a number of advanced features, support SAP S/4HANA at all levels, and allow evaluations for license optimization in SAP.
We already have a lot planned for 2021, and for the coming years. Some highlights include the integration of our tools into important Cloud solutions, such as Amazon AWS, Azure, Google, and SAP Leonardo as well as the addition of artificial intelligence to our portfolio. Stay tuned, challenge us, and be inspired.
We look forward to working with you!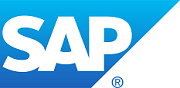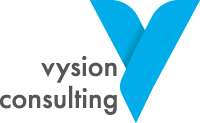 SAP ist Marktführer im Bereich Unternehmenssoftware und hilft Unternehmen jeder Größenordnung und Branche dabei, Komplexität zu verringern, neue Möglichkeiten für Innovation und Wachstum zu schaffen und sich im Wettbewerb zu behaupten. SAP befindet sich im Zentrum der gegenwärtigen Technologierevolution und entwickelt Innovationen, die Kunden dabei unterstützen, ihre Arbeitsabläufe zu optimieren und das Leben von Menschen auf der ganzen Welt zu verbessern.
Die QUANTO-Berater fokussieren sich seit vielen Jahren auf Security für SAP Anwender und dabei neben SAP GRC auch auf SAP IDM und QUEST IDM. Aufgrund der Erfahrung und Kompetenz verleiht Michael Collins, Vice President EMEA QUANTO am 11.10.2016 die Dell Preferred Partner.
ORCHESTRA unterstützt Unternehmen bei der Digitalisierung von Service-Prozessen und bei der Transformation in eine moderne Service-Organisation. Die Experten unterstützen umfasssend bei der Entwicklung und Einführung neuer, innovativer Service-Prozesse und serviceorientierter Geschäftsmodelle sowie bei der Optimierung und Transformation bereits etablierter Prozesse und Services. Basis ist die tiefe Erfahrung in Service-Prozessen und die ORCHESTRA Service-Management-Plattform auf der SAP Cloud Plattform.
Heidelberg IT ist IT-Dienstleister, Internet-Service-Provider und Cloud-Anbieter mit firmeneigenem Rechenzentrum in Heidelberg. Als zuverlässiger Partner für Informations- und Telekommunikationstechnik plant, realisiert und betreibt Heidelberg IT leistungsfähige IT-/ITK-Infrastrukturen zu wettbewerbsfähigen Preisen. Zu den Kunden zählen überwiegend mittelständische Unternehmen und Existenzgründer sowie gemeinnützige und soziale Einrichtungen aus der Metropolregion Rhein-Neckar. Konzerne und Kleinbetriebe profitieren ebenfalls von diesen Dienstleistungen.

QUANTO Solutions und Transline Software Localization arbeiten seit langem vertrauensvoll zusammen – mit dem Ziel, im Sprach- und Übersetzungsumfeld die besten Lösungen zu finden und erfolgreich umzusetzen. Seit mehr als 15 Jahren unterstützt Transline Software Localization global agierende Unternehmen bei der Internationalisierung ihrer Produkte. Und begeistert so Anwender in aller Welt mit sprachlich-kulturell authentischer Software. Als zertifizierter SAP-Partner ist das Walldorfer Unternehmen spezialisiert auf internationale Rollouts .

Die Aequitas Group ist eine Unternehmensgruppe von international tätigen Beratungsgesellschaften mit mehr als 200 Beratern und Entwicklungsspezialisten mit Standorten in Deutschland und Indien. Die Aequitas Group betreut Kunden weltweit mit Leistungen in den Bereichen Programm- und Projektmanagement, Strategie-/ Managementberatung, SAP Prozess- und Applikationsberatung, SAP Softwareentwicklung, ITIL Beratung sowie Serviceleistungen im Bereich Application Management Services und Business Process Outsourcing.
vysion consulting ist ein junges Unternehmen, das viele Jahre SAP-Erfahrung ihrer Berater mit einem großen Netzwerk von Partnern verbindet. Als international agierender Spezialist für SAP Billing und Revenue Innovation Management – BRIM (auch bekannt als SAP Hybris Billing) unterstützt vysion consulting die digitale Transformation und erfolgreiche Umsetzung digitaler Geschäftsmodelle seiner Kunden.
webtiser entwickelt E-Commerce-Projekte von der Konzeption bis zum Betrieb. Für Neu- genauso wie Stammkunden in der SAP E-Commerce Welt berät und plant webtiser Gesamtprojekte oder übernimmt Teilbereiche wie C/4HANA Commerce bzw. Marketing, CPQ, Datahub und weitere Produkte aus dem SAP E-Commerce Spektrum.
Die Arago GmbH ist ein im Jahr 1995 gegründetes IT-Unternehmen, das auf künstliche Intelligenz spezialisiert ist. Kerngeschäft ist es, Kunden mithilfe der von Arago entwickelten Plattform "Hiro" bei der Automatisierung ihrer EDV-basierten Geschäftsprozesse zu unterstützen. Diese wird durch eine Integration via SAP Solution Manager mit den IT-Systemen gekoppelt oder direkt in SAP Lösungen integriert. Die Zusammenarbeit zwischen QUANTO Solutions und der Arago GmbH soll Unternehmen die Vorteile der Nutzung von künstlicher Intelligenz in SAP Lösungen ermöglichen.
Hitachi Data Systems erstellt Lösungen zum Informationsmanagement und für Social Innovation. Unternehmen können damit erfolgreich agieren und der Gesellschaft dabei helfen, sicherer, gesünder und intelligenter zu werden ("Social Innovation"). Die IT-Lösungen und -Services bringen eine strategische Verwaltung und Analyse der weltweiten Datenbestände voran. Hitachi Data Systems kombiniert die besten Informations- und Betriebstechnologien der Hitachi-Firmenfamilie. Unternehmen und Gesellschaften erhalten dadurch optimale Einblicke, um sich erfolgreich weiterentwickeln zu können.
Am Wallgraben 100
70565 Stuttgart
+49 711 88 25 93 72
Kurpfalzring 110
69123 Heidelberg
+49 6221 40 75 00
Singapurstraße 1
20457 Hamburg
+49 403 08 58 00 70
Waisenhofstraße 39
24103 Kiel
+49 431 22 0 22 80
Am Borsigturm 29
13507 Berlin
Göttinger Chaussee 115
30459 Hannover
Robert-Henseling-Straße 11
31789 Hameln
Wittenberger Weg 17
24943 Flensburg
Our locations outside of Germany
Sas utca 10-12
1051 Budapest
Mészáros Lörinc utca 5
9023 Györ
Thomas-Klestil-Platz 13
1030 Wien
Nordstrasse 9
8006 Zürich