Business consulting & SAP know-how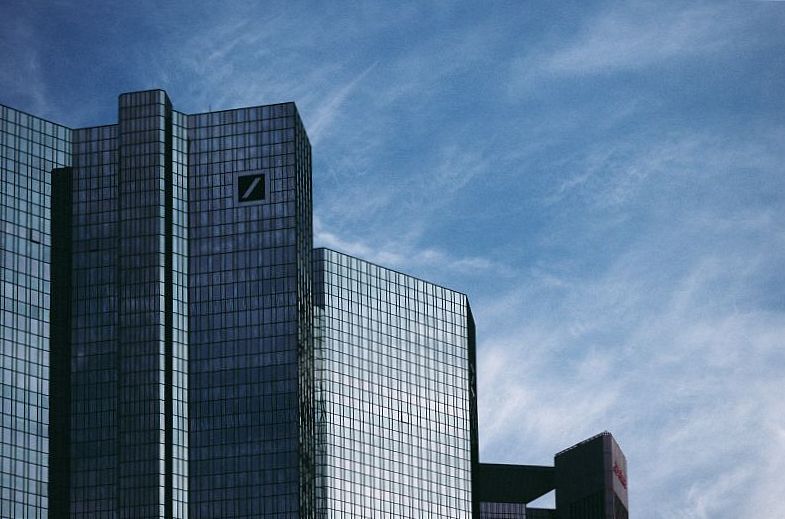 As in other sectors, the banking and finance industry has been confronted with massive change at all levels for years. Customer wishes and expectations, regulatory requirements, interest rate policy, technological change, and the many new players in the market require established structures to transform and companies to develop sustainable strategies. Business consulting and technical consulting have to go hand in hand in banking in order to provide customers with the best possible answers.
QUANTO Solutions – technology and data-driven
For many years we have been realizing demanding technology projects for well-known customers from the banking and finance sector, especially in the SAP environment. This includes, for example, support with the introduction, operation, and further development of the IT platforms of the institutes – above all complex transformation and migration projects related to S/4HANA. But our competencies also include the integration and configuration of iBS-BASS building association solutions or the consistent design of data management processes across a wide variety of banking functions.
Complex market requirements
The current challenges of credit institutions need to meet a variety of markers like economic efficiency, risk minimization as well as technical, software and legal requirements. From a technological point of view or from a project perspective, this means: banks have less time and require more tailor-made IT solutions that support them even more effectively in their respective individual challenges.
However, this almost "superlative" task can hardly be realized economically with internal resources. Building up the necessary technological expertise and capacities consumes enormous resources and involves a number of risks. Conversely, when working with external specialists, friction losses arise due to their lower level of expertise, i.e. the inevitably lower practical experience in the operational handling of specialist processes. Service partners must speak the language of the banks.
Technology is crucial – but not everything
This means that the requirements for project success have changed significantly – at least in some areas. The right mix of people with technical expertise and a sound understanding of the respective business area and the associated processes will be crucial to ensure digital transformation. This is not a new insight – only the pressure on companies in the banking and financial sector to act is increasing.
Looking at the topic of Banking-as-a-Service (BaaS) indicates the variety of technical developments in the industry. These need to be evaluated, prioritized, and, if necessary, implemented or adapted for your own business.
Technological competence & business consulting
At QUANTO Solutions we have closely followed this development in the market – and developed a strategic solution for the challenges of our customers. In the new area of ​​financial services, we combine the best of both worlds: Technological competence – especially with SAP-based bank applications – and business consulting for the technical requirements in the financial services sector.
In this context, we have put together a dedicated banking business consulting team under the umbrella of financial services that speaks the "language of the banks", as it has decades of practical experience in various operational business areas of banks and financial service providers. With this, the Banking Business Consulting Team complements the existing expertise of QUANTO Solutions in the area of ​​technology and development.
Competence areas of banking business consulting
The services of Banking Business Consulting are centered around the following focus areas in the project business:
system evaluation
management of requirements
project management
education & training
business analysis
customizing & parameterization
test management
transformation & implementation
In addition to these services, we support our customers in particular with the following business cases and tasks:
credit processing
connection to core banking systems
connecting DWH
migration
data cleansing & data quality control
The team – 100% performance from the get-go
We have been collaborating very well with our new QUANTO consultants for many years. Our customers benefit from a well-established team that knows all the technical areas of a bank structure.
"Thanks to our extensive expertise and practical experience, we can advise companies equally on technical and functional issues and view projects holistically," explains Senior Manager Anouschka Noll, who is responsible for setting up the new banking business consulting team at QUANTO.
Anouschka Noll previously was a board member of D.I.E. Handelskontor AG and has extensive experience as a consultant, trainer, and risk and credit manager in leading positions in various institutes.
"Whether introducing core banking systems and loan application platforms, implementing industry-specific regulatory requirements for the lending business, or modeling and optimization of processes in building association banks – thanks to our extensive experience, our clients do not receive standardized advice, but can rely on tailor-made solutions with a high level of practical relevance for their individual challenges".
Goals & trends for business consulting
The transformation of the system and application landscapes in the context of the introduction of SAP S4/HANA and the associated advice on data management tasks remain central components of our service portfolio in the area of ​​banking and finance.
"The immediate availability and automated provision of the relevant data in the right form in the required applications is crucial for the digitization of financial products," explains Ms. Noll. "But they will only become a growth lever for our customers if the associated projects are implemented quickly and have the ability to be reliably scaled."
The agility required is also crucial in other areas of the banking and finance industry. Long declared dead, the economic situation and the rapid increase in interest rates led to a renaissance of saving for homes within a very short time. For the same reasons, the risks in the area of ​​non-performing loans are increasing for many institutes. In both cases, quick answers are required – and with them adequate IT solutions for efficient front and back office processes. Therefore, a special focus of QUANTO Financial Services is also home savings and loan business.
The takeaway
The banking and finance industry is facing numerous challenges that have to be solved in ever shorter periods of time. This requires trustworthy consulting partners, Trusted Advisors, who holistically combine professional and technological expertise and thus enable a fast and, above all, successful transformation. In order to be able to react even better to the needs of our customers, we have combined business consulting and technology consulting in banking into one approach.